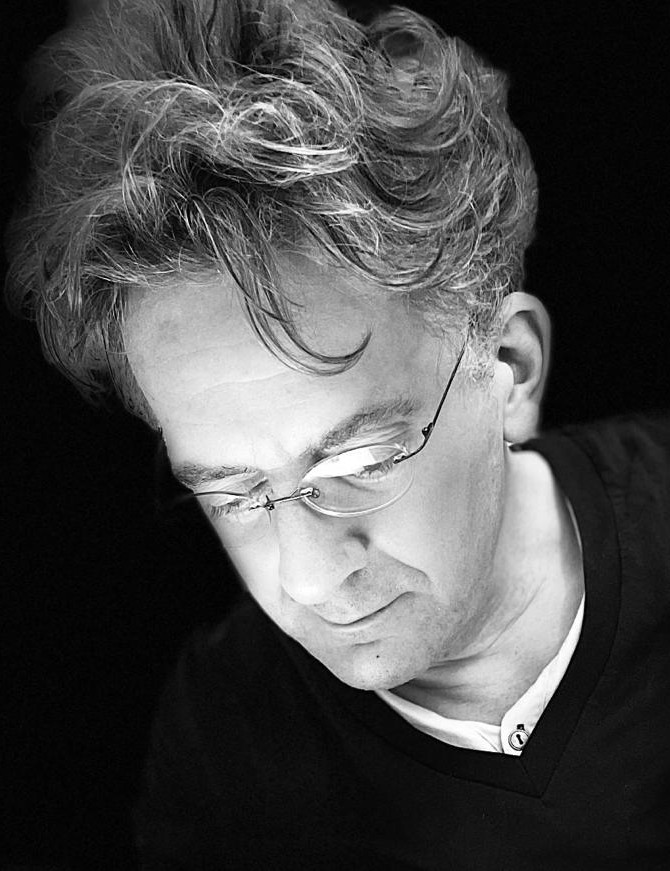 Wolfgang
Behr
, Prof. Dr.
Professor of Chinese Studies with a focus on traditional China
Phone: +41 44 634 31 80
Room number: ZUB 4-412
Table of contents
Short CV
Wolfgang Behr (born 1965 in Göttingen, FRG), read Sinology, Slavic Studies, Indo-European and Comparative Linguistics and Sociology in Frankfurt/Main, Shenyang, Changchun and Moscow. He receied his M.A. in 1991 with a thesis on Sanskrit-Chinese lexicography, his Ph.D. in 1997 with a dissertation on "Rhyming Bronze Inscriptions and the Origins of Chinese End-Rhyme Versificaton", and his Habilitation in 2008 on "Phonological and Morphological Studies in Early Chinese History of Thought and Culture". Between 1991-1997 he was Teaching and Research Assistant at J.W. Goethe-Universität Frankfurt a.M., Research Fellow at the International Institute for Asian Studies, Leiden, in 1998, Research Fellow at the Swedish Collegium for Advanced Studies in the Social Sciences, Uppsala in 2005, and University Lecturer (Akademischer Rat) at Ruhr-University Bochum 1998-2008. Since September 2008 he is Professor at UZH. In 2014 he held a fellowship at the Max Plank-Institute for the History of Science, Berlin, and was Wilson T.S. Wang Visiting Professor at the Chinese University of Hong Kong.
Research Interests
Old Chinese phonology, morphology, etymology & paleography
Sino-Tibetan linguistics; external contacts of Old and Middle Chinese
Premodern Chinese dialectology
History of Chinese philology; epistemological foundations of historical linguistics in China, conceptual and cultural history, Philosophy of language beyond Standard Average European
Pre-imperial Chinese archaeology & history; Early Chinese historiography
Sanskrit-Chinese translation & lexicography
Modern Chinese translation of Western experimental literature, translatability, puns, metrics
Grammatology of complex non-alphabetic writing-systems
Publications, Papers, Talks, Conferences
Recent Publications
(with R. Sybesma, Gu Yueguo, Z. Handel, C.T.J. Huang, J. Myers, eds.), Encyclopedia of Chinese Language and Linguistics, 5 vols., Leiden: E.J. Brill [early release online version 2.2015 http://referenceworks.brillonline.com/browse/encyclopedia-of-chinese-language-and-linguistics, print version forthcoming 2016].
(with Sun Jingtao, eds.) Papers from the Li Fang-Kuei Society Young Scholar's Symposium (2013), special double issue of Bulletin of Chinese Linguistics 8.1 & 2 (2015), ca. 243 & 195 pp.
(with R.H. Gassmann): Antikchinesisch. Ein Lehrbuch in drei Teilen [Antique Chinese: a textbook in three parts] (Schweizerische Asiengesell­schaft, Stu­dienhefte; 18/1-3), 3 Bde., Bern: P. Lang, 242+503+492 pp.; 3rd revised ed., Antikchinesisch ― Ein Lehrbuch in zwei Teilen [Antique Chinese: a text­book in two parts] (Schweizerische Asiengesellschaft, Stu­dienhefte; 19/1-3), Teil 1: Eine pro­pä­deu­tische Einführung in fünf Element(ar)gängen [A propaedeutic introduction in five element(ary) steps], Teil 2: Chrestomathie mit Glossaren und Grammatikno­tizen [Chrestomathy with Glossaries and Grammar Notes], 2 Bde., Bern: P. Lang, 2011, 242+505 pp.
(with R.H. Gassmann): Grammatik des Antikchinesischen – Begleitband zu Antikchinesisch – Ein Lehrbuch in zwei Teilen [A grammar of Antique Chinese; supplementary volume to Antique Chinese – a text­book in two parts] (Schweizer Asiatische Studien; 20), Bern: P. Lang, 2013, 523 pp.
(with Licia di Giacinto, Ole Döring, Christine Moll-Murata, eds.) Auf Augenhöhe – Festschrift zum 65. Geburtstag von Heiner Roetz, special issue of Bochumer Jahrbuch zur Ostasienforschung, Mün­chen: iudicium, 2015, 502 pp.
(with L. Indraccolo, eds.) Masters of Disguise: Conceptions and Misconceptions of rhetoric in Early China, spe­cial issue of Asiatische Studien 68.4, 2014, pp. 889–1265.
Memberships and Functions
Journal and Monograph Boards
Ph.D. Projects Currently (Co-)Supervised
Potential Ph.D. students kindly contact me with a project outline, a detailed CV and a transcript of records of your M.A.